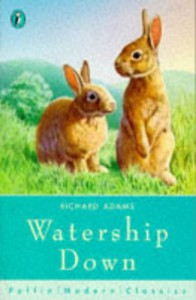 Get ahead of what will soon be a big trend, when a new animation of Watership Down is released in 2017.
Don't be deceived, this is not a story about bunnies, it is about war, dictatorship, loyalty, and loss. It wasn't written for children but somehow became categorised as a children's classic. Richard Adams knew a thing or two about nature and his lyrical descriptions of landscape and the exquisite detail of flora and fauna he conjures will carry you away.
I highly recommend it for young adults looking for a change from commercial genre fiction.